Photos shot on 35mm
You can view the full Kashmir gallery here.
The following is an excerpt from my photography book 'Travel Chronicles' from travels back in 2020

I had spent the last 10 weeks on a backpacking adventure starting in Sri Lanka and making my way north through India, and had just arrived in the megacity of New Delhi at 2am where my good friend Shanu and Sahil picked me up from the airport at that ridiculous hour. I had met Shanu very briefly in the main bazaar the first time that I was in Delhi back in 2017 and we had kept in contact, and it was good to see his face in person once again instead of through a video call. We all sat on a bed in a smoky room each nursing a big bottle of lukewarm kingfisher strong beer and talked through till the early morning. Shanu and Sahill were both from Srinagar in Kashmir and were heading back to their homeland the following day, and they asked me if I wanted to join them on the journey. For a long time Shanu and I had talked about travelling to Kashmir together but honestly I doubted that the trip would ever materialise, but there we were, on the precipice of the very possibility...
Jammu and Kashmir is a union territory that is occupied by India and has been the centre of an extremely complex, violent, and ongoing struggle over disputed territory, as it was the event of India's independence in 1947 which sparked decades of violence and three wars in the area to date. Occupied by over half a million Indian troops alone, according to the BBC Kashmir is one of the most militarised areas in the world. Kashmir has been ravaged with violence over disputed territory for the most part of over 70 years and the place is a truly unpredictable conflict zone with sieges, shellings, suicide bombings and violent protests occurring frequently. Tensions are high between groups there, and the thought of following my new friends to Kashmir was genuinely daunting and filled me with apprehension and uncertainty. I wondered if I was being blissfully ignorant to the situation that I was getting myself into. Was my thirst for adventure clouding my rational compass?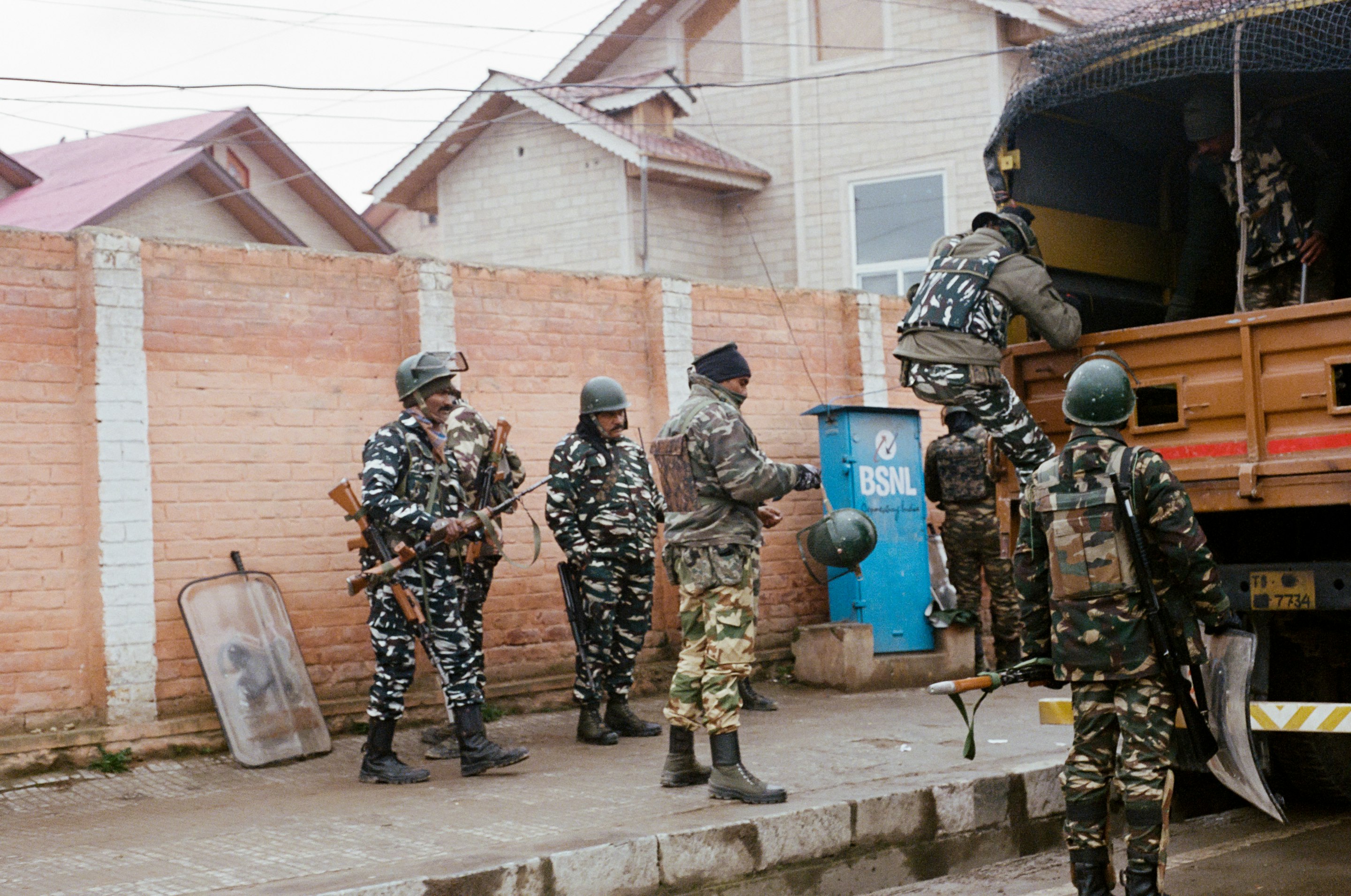 After an overnight bus ride we arrived in Jammu at 8am and without delay Sahil was straight onto organising a taxi for us to travel to the city of Srinagar, which was still almost ten hours away. Eight of us crammed into a small car with all our luggage strapped to the roof and we set out on the final leg of the long journey. There was a light fog in the valley and as we drove along a dusty and bumpy road I looked out in the distance to see a wall of snow-capped Himalayan mountains, where on the other side of the range was Pakistan. Along the road I saw soldiers wearing uniforms, holding machineguns that were slung over their shoulders while intimidating military trucks drove past us and were the first evidence to me of the reported tension in the area. The road was cut into the side of a mountain and as we gained elevation we were met with epic views of a flowing river winding its way through the bottom of a rocky valley. Sufi music blared from the radio and as I looked far below I could spot some vehicles which had tumbled to an unfortunate fate. We passed shepherds herding their buffalo through the mountains while loaded trucks, cars and motorbikes travelled along the road which was covered in potholes that were filled with muddy sludge. Without a doubt this was the craziest road that I had ever been on. The air was sharply cold and I was truly far from home.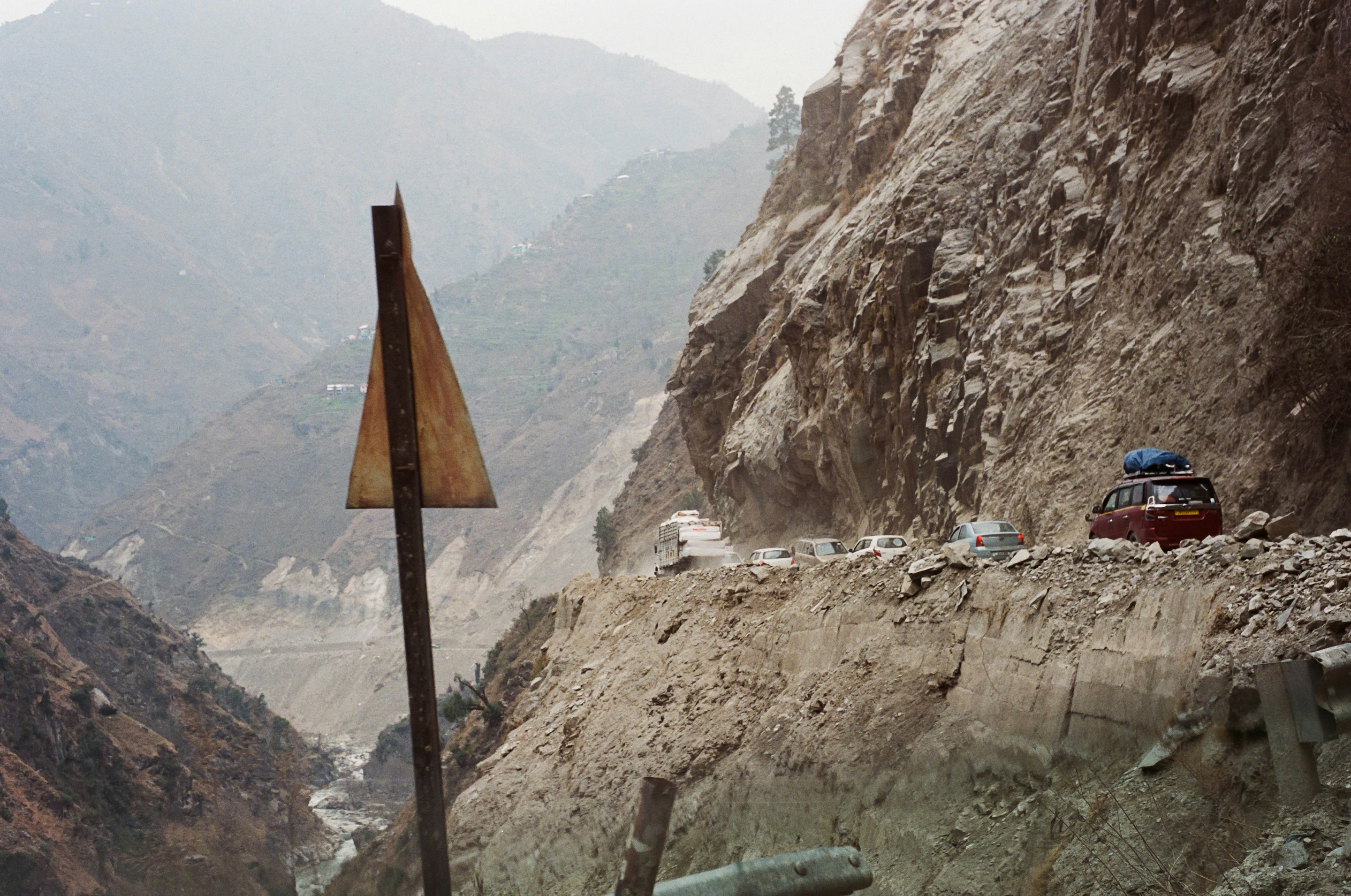 Shanu's uncle, Younis, and his family were incredibly kind to host me at their home for the duration of my stay in Srinagar. On that first morning after waking up underneath two thick and heavy blankets which were shielding me from the freezing air, I left my room to head downstairs to the kitchen and living area. Younis's wife Ruhi was cooking breakfast over a gas stove that sat slightly raised above the ground, poured a cup of cardamon tea for me and said good morning in her broken English. She passed over a plate with Kashmiri roti and jam, and soon a chilli omelette followed. Sahil was busy getting ready for our trek in the Himalayas and had many things to organise, including horses and local guides that would take us and our supplies into the Himalayan mountains. It was already clear to me that this place did not feel like the India that I was familiar with. It was like I had stepped into a completely different country; Kashmir was truly like nowhere that I had ever been before. There were no shadows in this place and some sort of mystical feeling hung heavy in the atmosphere, and there was no hiding from the curious stares that many of the locals gave, as at times I almost felt to be the only foreigner in the whole of Srinagar.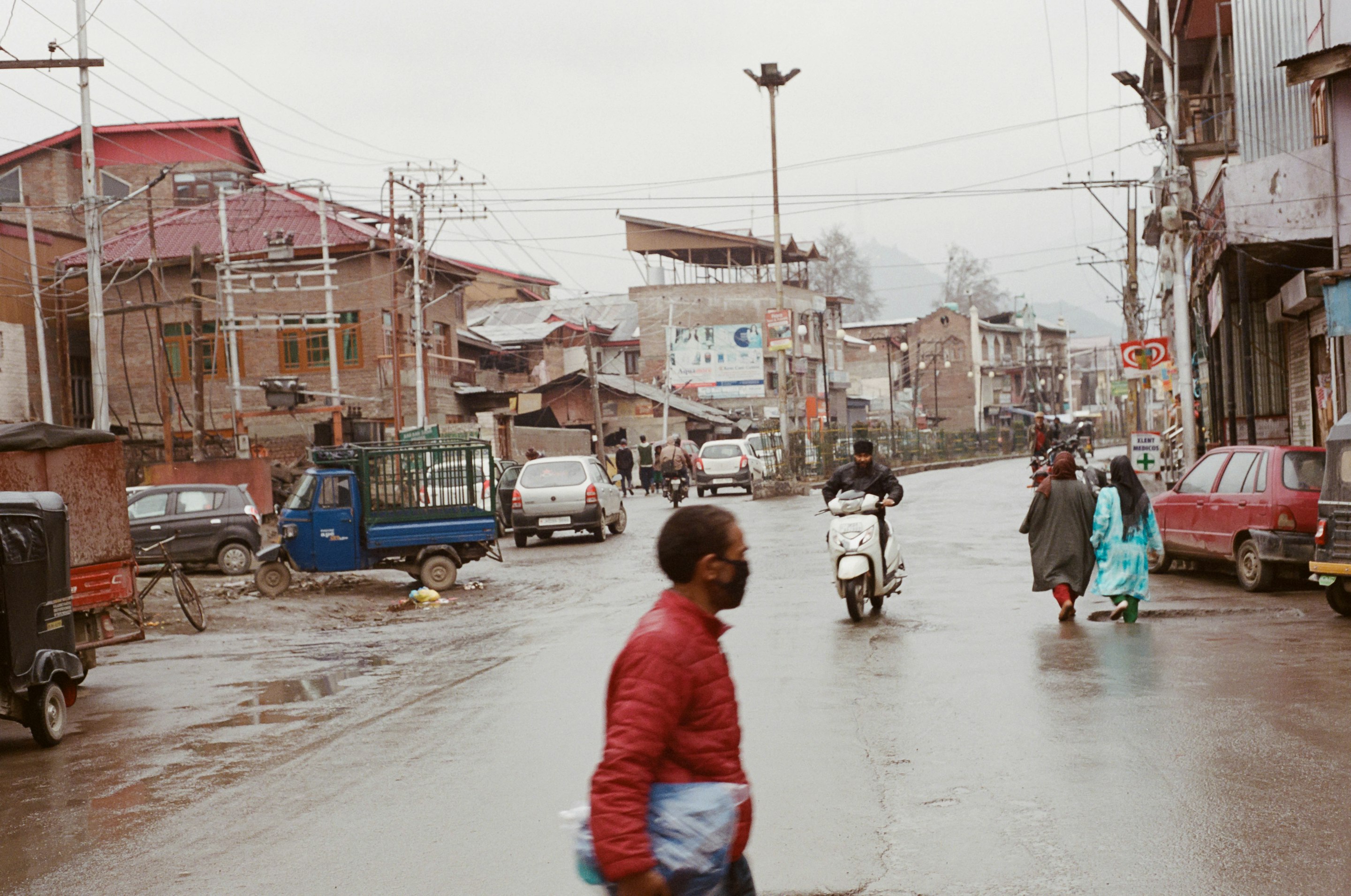 Shanu and I spent the day meeting with his family, and together we made our way to visit his mother Em at her house. Shanu knocked on the door wanting to surprise her as he hadn't seen his mum for months, but she was not home at the time that we arrived. Instead we met with her on the street and she gave me a welcoming smile, and I introduced myself and gave the common greeting 'as-salaam alaykom' which translates to 'peace be upon you'. We entered the little concrete home and she insisted for us to make ourselves feel comfortable. Shanu was adamant that this was also my home now – that we are brothers, Tabassum and Shabnum are my sisters and that Em is my Kashmiri mother. The floors of the small concrete rooms were covered in decorative carpets and very soon Em brought chai milk tea, biscuits and cake for us all to share. We sat in a room that had a bed, small box TV and Em's sewing machine which sat on the floor. She is a tailor and makes traditional Kashmir clothing for woman, and it was a joy to watch her work away with practiced skill at her garments and she seemed glad that I showed a genuine interest in what she was doing. This was her home and I was very grateful to be so openly welcomed here. She called me her son, and even though there was a language barrier between us it was clear that we shared a rich connection that transcended any verbal communication.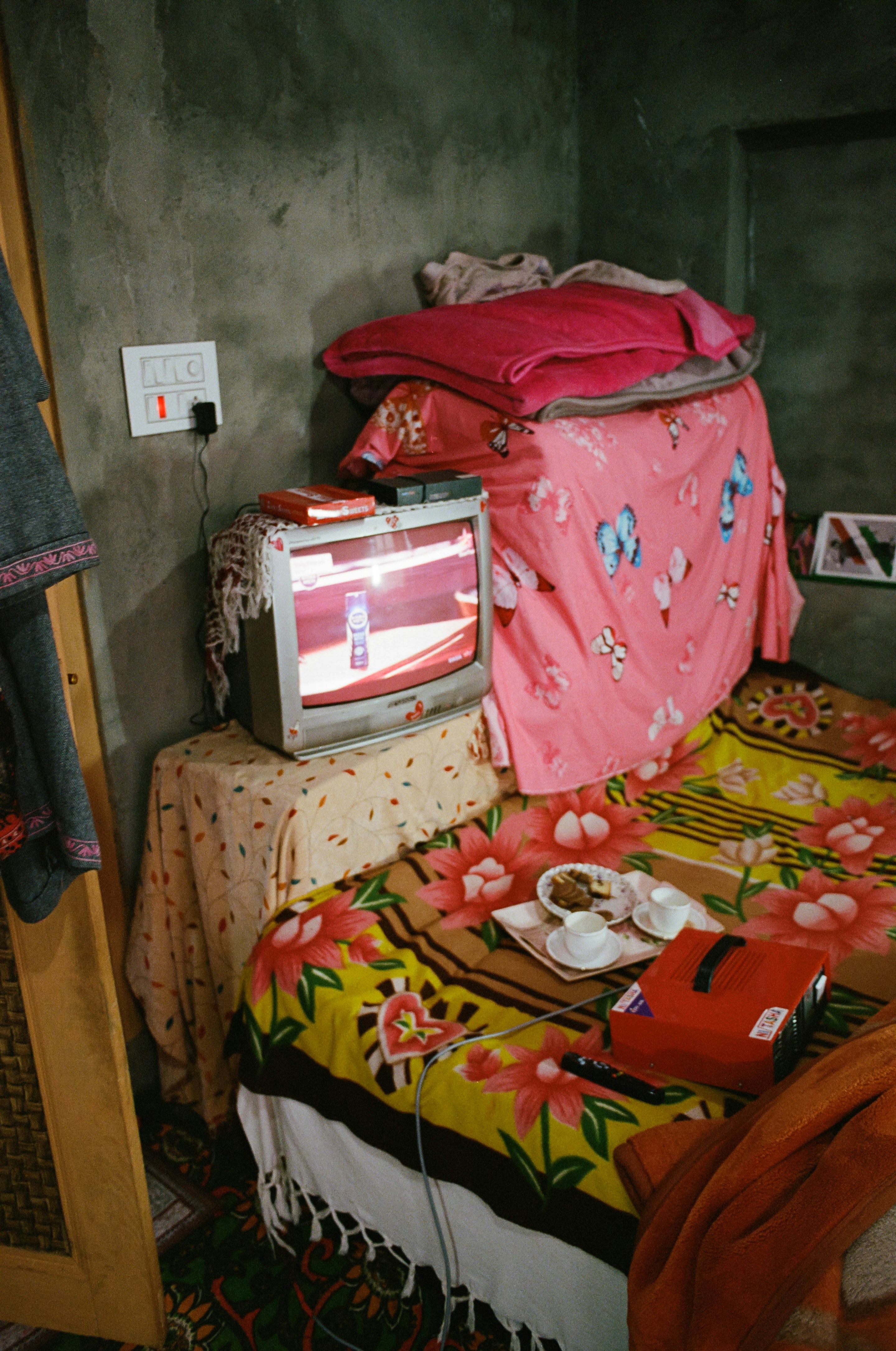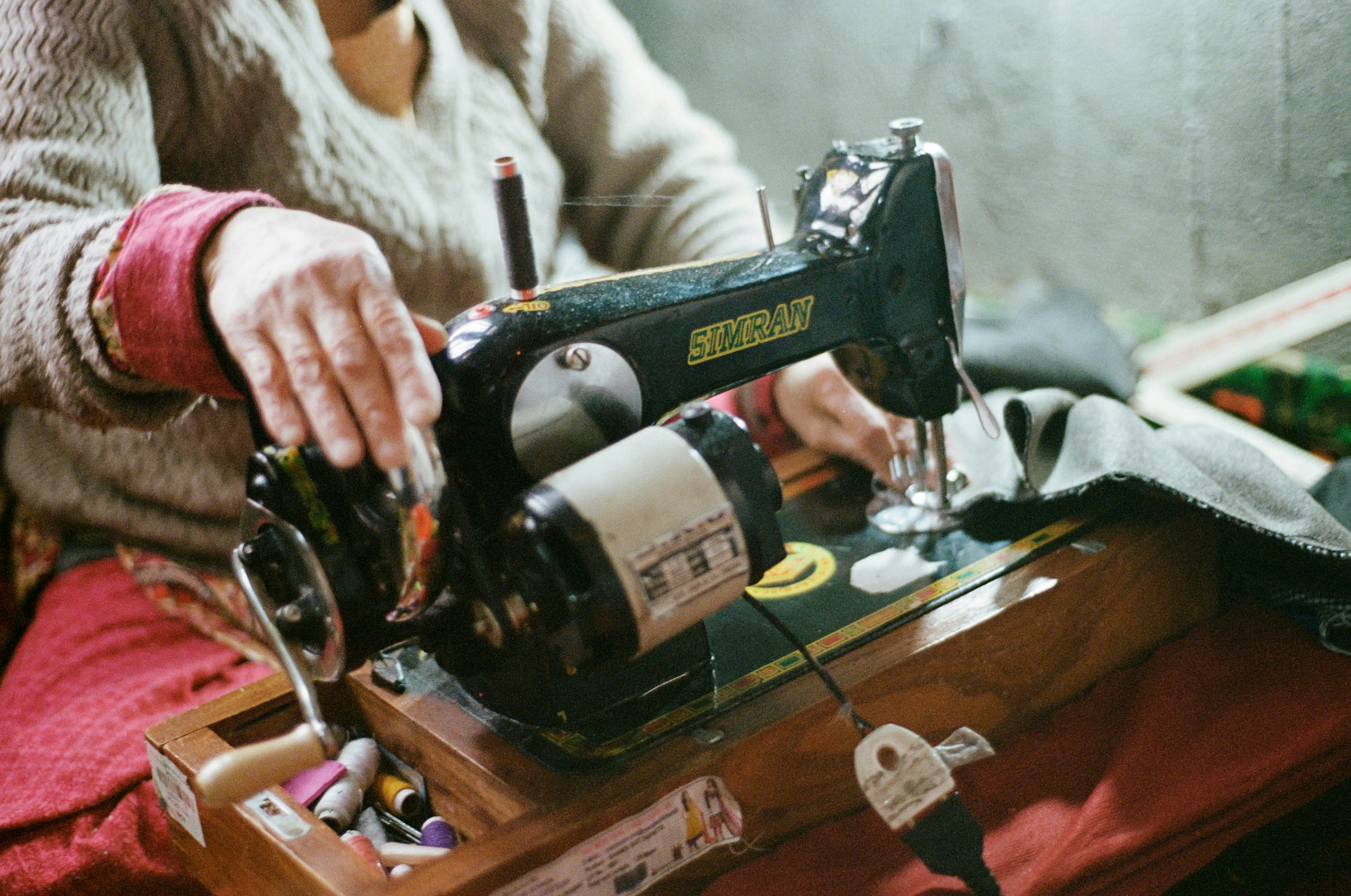 In the morning we packed all the camping gear into the back of a 4WD and left the city to head for the mountains. The drive followed a winding road through a wide valley heading further north, passing through rural Kashmiri villages where people lived simple lives. Three hours later we arrived outside a concrete building in the town of Naranag. 5000m peaks surrounded us and to me, those mountains looked like a stairway to heaven. Soon we were met by Tariq, a middle-aged Kashmiri man who was an old trekking friend of Sahil. With three donkeys, Tariq was the one to guide us into the Himalayas and run the camp for our planned 4 day 3 night expedition. He and three other younger men packed the camping gear onto their horses using ropes and practiced skill and soon we were ready to begin the trek. We followed a muddy path that led into the valley and soon the path turned to snow. In some places the snow held my weight but in others my legs fell through knee deep, and soon a massive glacier came before us that we had to cross over so that we could continue further into the valley. We had to be extra vigilant to watch our step, for if we slipped we would have fallen down the huge slope to the river that was raging below. The men that were leading their donkeys took caution. Eventually after making it to a clearing in the trees and snow we decided to set up camp, and soon we had two decent sized canvas tents pitched in the valley where the mountains surrounded us entirely. That afternoon I went down to the river, drank its fresh mountain water and let the beautiful surroundings quieten my mind.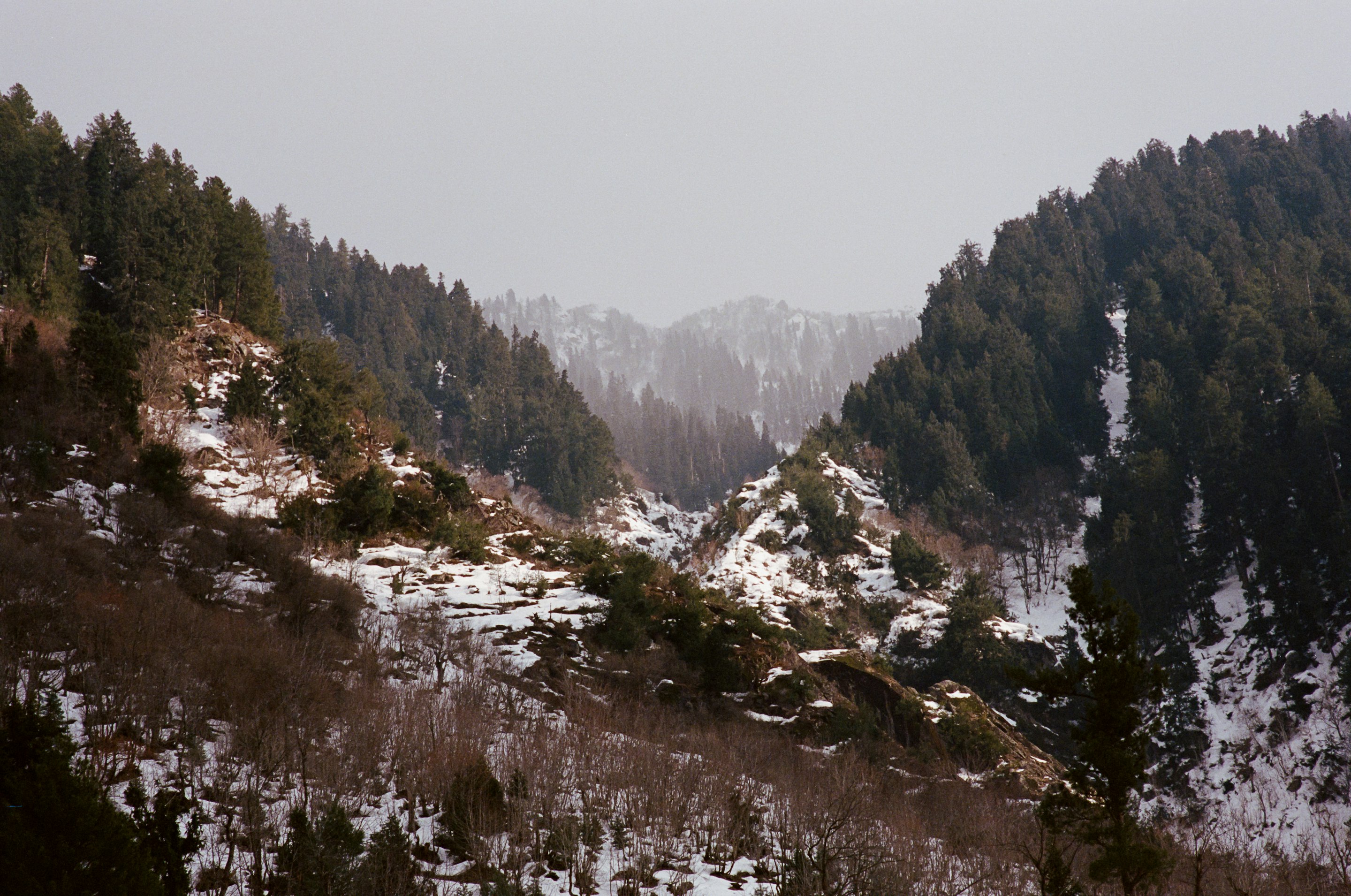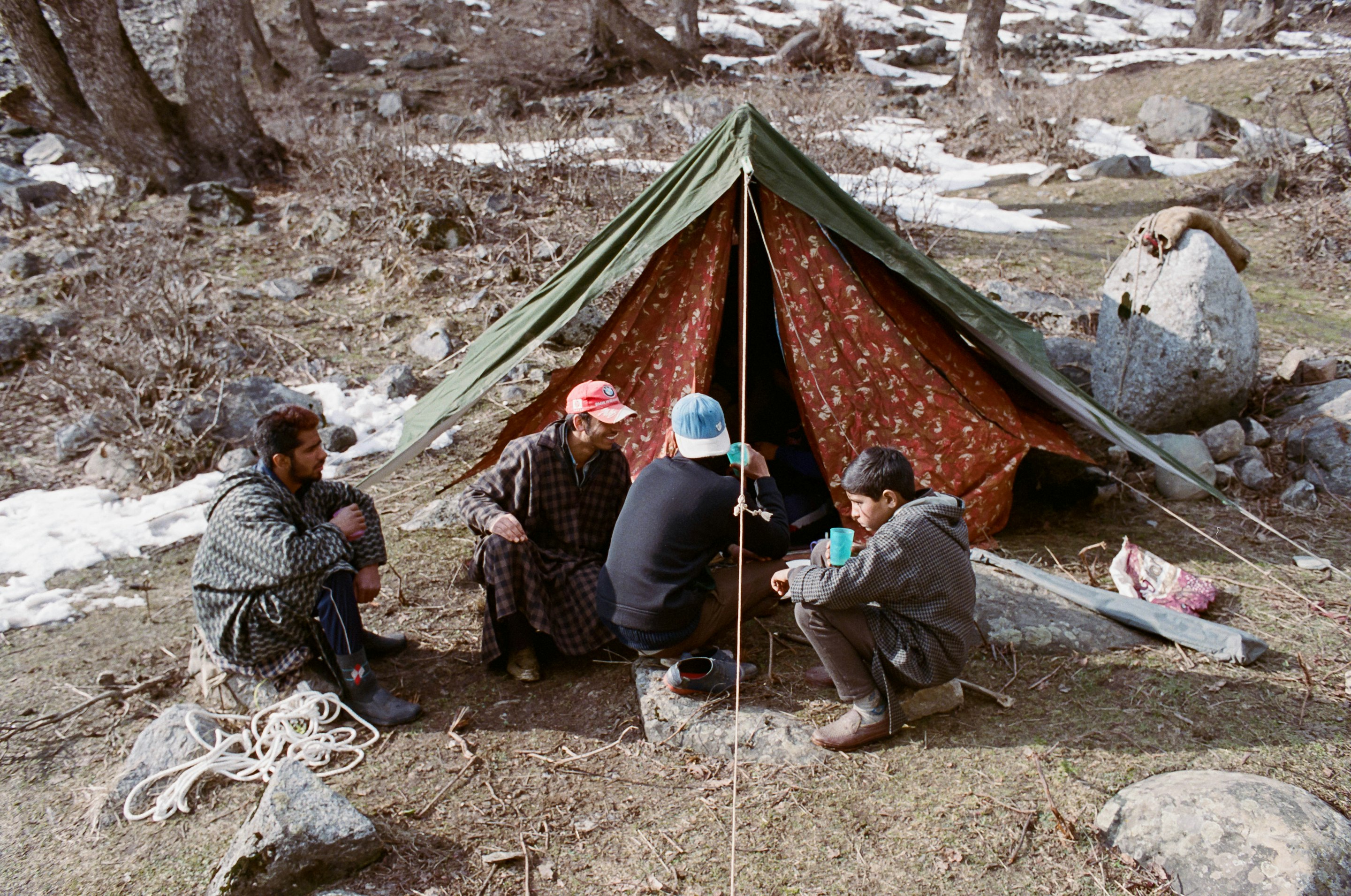 The sun went down behind the mountains and the temperature dropped sharply. We all sat inside the tent hiding from the freezing cold, where food was being cooked and it was cosy warm. We ate rice and stewed vegetables with our hands, and later at night we all huddled around a big fire outside which kept us warm. I sat on a rock under a glowing moon and let myself get lost in the moment, listening to flowing Kashmiri conversation and the crackle of burning logs. The fire's sparks floated into the night sky and melded with the bright stars above. I don't know the mountains, but I was grateful to be in the presence of such raw and powerful beauty. It felt like nature in one of its most inspiring forms. It got well below freezing that night, and I was shaking cold even while tucked inside my sleeping bag under a heavy blanket and with four layers of clothing on. It was mentioned that late in the night there was a bear that was wandering around our camp, leaving its tracks as evidence of its presence in the snow near the tents. Snow leopards also roam through the mountains in the area. In the morning after breakfast we talked about the plan for our third day; Rafakath, Shanu and I were going to attempt to climb another mountain which was apparently steeper and more difficult than the one we had attempted the previous day. I went down to the river to wash my face and freshen up a bit and as I leant down and placed my foot on a rock I slipped, causing me to fall into the icy flowing river and submerging half of my body in the ice cold water. In an adrenaline fuelled rush I grabbed the nearest rock and pulled myself out of the freezing water to the riverbank. My shoes, socks, pants and the bottom of my jumper were all completely saturated and I just stood there dripping wet trying to process what had just happened, but all I could do was laugh at my misfortune… We were leaving to start the trek up the mountain within half an hour.
From the very start the day's hike had us climbing up a hard and steep incline through forest and mud, and we kept trekking at this exhausting gradient for the next four hours. My shoes were still saturated with freezing mountain water and my feet had gone numb. Eventually as we got higher the trees thinned out and the mud turned to snow, which only got thicker and thicker until eventually in some parts I was up to my hips in it. These were the moments to love. The gradient got steeper as we went higher and despite the burning fatigue we continued for the final section of the climb. The air was thin and my breathing was heavy, heaving with every step that I took. When we got to the top Rafakath told me that I was the first foreigner to ever reach the summit of that mountain. The three of us cheered and shared hugs as we looked over the epic view of Himalayan peaks and valleys that stretched as far as the eye could see, and for one humbling moment, we stood together on top of the world.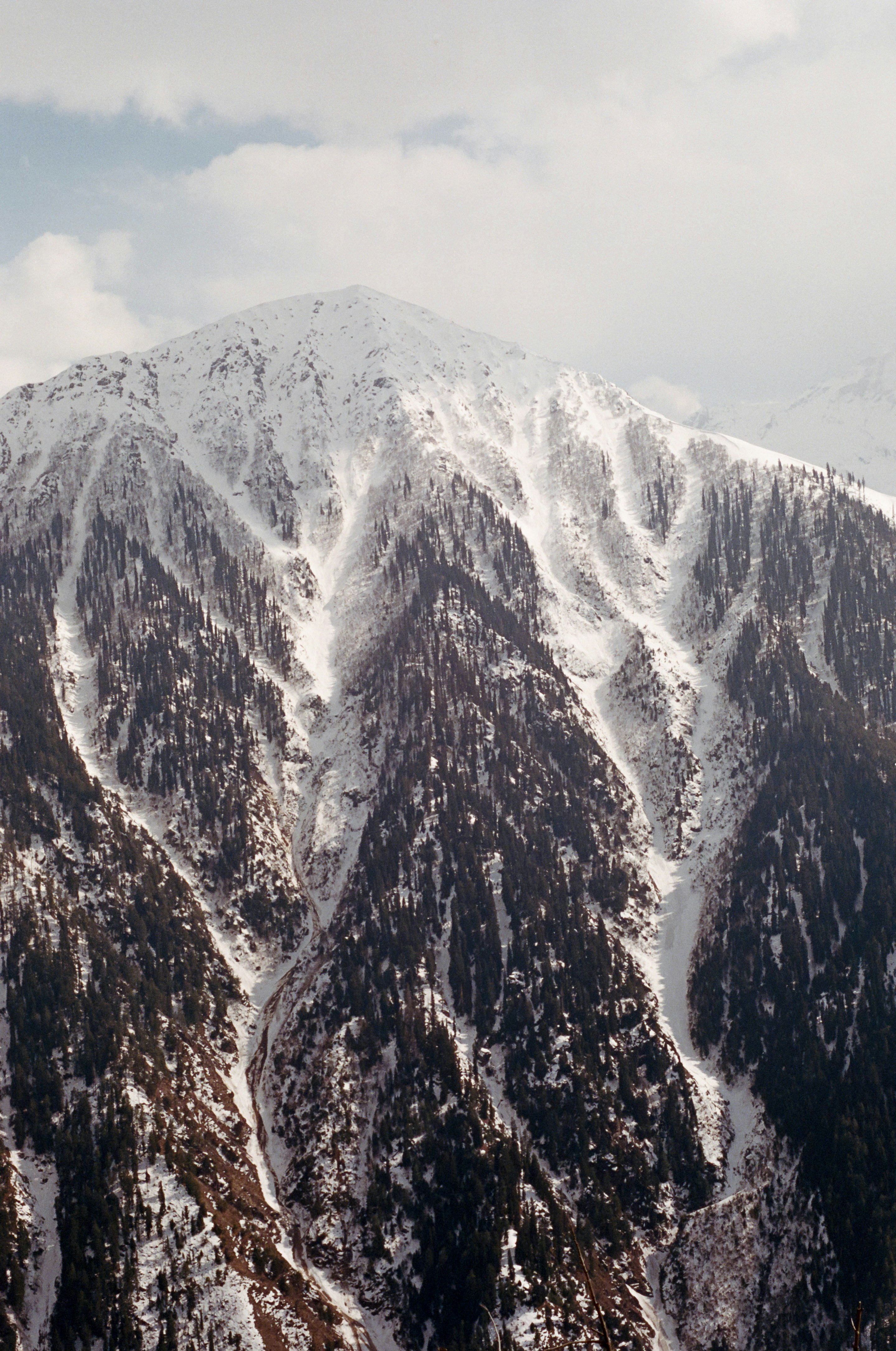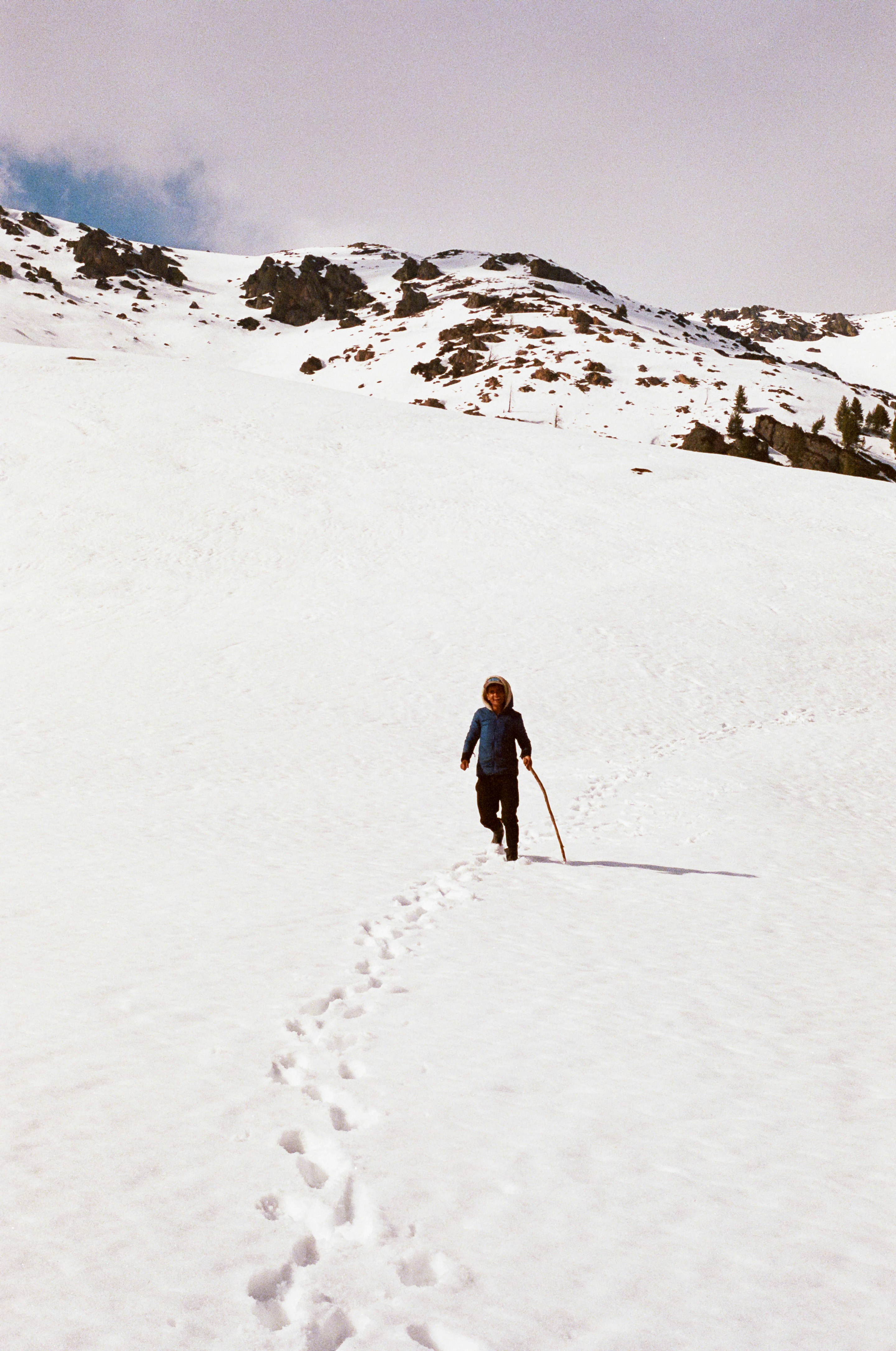 The conflict between Kashmir, India and Pakistan is very complex and is not something that I'll try to explain here, but something to know is that a section of Kashmir territory is administered and controlled by India, where an agreement with Kashmir was made that gave certain rights and freedoms to its citizens, such as no outsiders being allowed to buy land or work jobs in Kashmir among other stipulations. Basically the agreement gave Kashmir its own independence from India. But in August 2019 the Indian government removed articles 370 and 35A which legally outlined those rights, and just before the removal of these articles troops were sent into Kashmir to prevent an uprising, roads were blocked to prevent people from entering or leaving Srinagar and the Indian government completely limited the amount of communication that Kashmir had with the outside world. There was a total internet and social media ban that was put in place and mobile coverage was at times either barred or limited to only 2G, where this went on for eight months. Many people expressed to me how that is just one example of how the dialogue and perception of the ongoing conflict is controlled, as the Kashmiri population have been oppressed for years by a tyrannical government who have taken away many basic rights and freedoms from the people. I was told that the people cannot speak out without consequence, and the place is 'under the foot' of control from the Indian controlled government. I think that without being ignorant, in general it isn't healthy to believe everything that the media feeds to you. Kashmir is a great example, as the only mainstream media that spreads news about motivations behind contentious events to the wider population is known to be biased, controlled and filled with propaganda. There is definitely truth to the news of violence and unrest but after talking with many Kashmiris about the conflict there I would say that now without taking sides or getting involved, I certainly have a more open-minded and compassionate view as an outsider to the situation taking place there. Azadi


A few days later we had a dark and rainy walk in the early hours of the morning through the streets of Srinagar, making our way to the edge of Dal Lake in the city centre. When we arrived there a dense mist hung in the air and over the water. A wooden boat emerged slowly through the haze with a man that paddled towards the small dock and invited us to step on board. We got on and then instantly wrapped ourselves in blankets to shield us from the bitter winter cold of the early morning. As dawn broke a grey sky was painted overhead, and I could hear the enchanting morning prayers from a mosque in the distance as night turned to day. The sound of the paddle gently breaking through the water's surface arrested my attention as we passed floating houses and small shops while locals went about their lives using wooden boats as transport around the lake. A middle-aged man wearing a phiran sat paddling at the head of his boat with fresh vegetables that filled the space behind him. It seemed he had been trading at the floating market, which was where we were also heading and as we continued soon more boats carrying produce appeared. A small group of men gathered on the water and I watched on as they traded vegetables in what looked to be an old-world style of commerce. It seemed as though they were bartering, and I didn't see any money being exchanged between them… Apparently some mornings there were hundreds that gathered there on the lake as the sun rose. Time had not seemed to change the ways of people here, and savouring the moment I knew that those sort of authentic cultural experiences are rare to come by. It was like staring back to a time some few hundred years ago.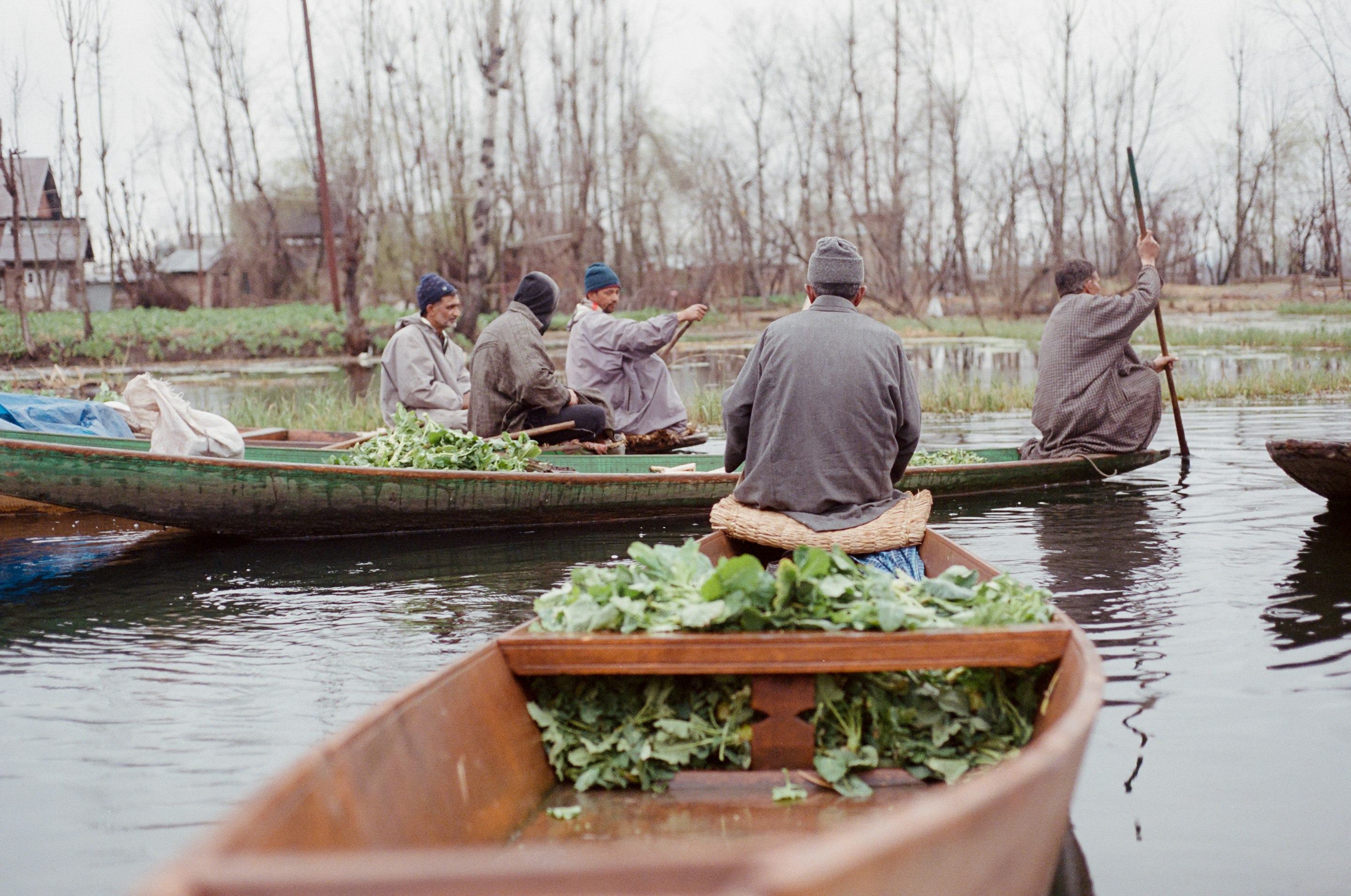 Most days in Srinagar Shanu and I went to visit his mother in her home. We would sit, drink chai and eat, simply enjoying each other's company and being a tailor Em would often work away at her garments with her sewing machine which was on the floor of her bedroom. In Kashmir a traditional piece of clothing called a phiran is worn commonly by the men and woman and is a sort of long and fitted robe, and I often thought about getting one for myself made as a keepsake from the trip. One day while we were at Em's house, Shanu asked his mother if she would consider making me my own phiran to keep. Even despite being busy with other work I was so happy to hear that Em was willing to tailor-make my own traditional Kashmiri phiran. I followed her down the stone streets into a fabric shop to choose the material I wanted for my clothing where I found a nice colour and lining, and with Em's nod of approval we walked back to the house with 2.5m of fabric in hand. After measuring me up, straight away she got stuck into working with the fabric using her measuring tools and scissors, skilfully cutting away at the material. She worked with precision and not a moment of hesitation, and over the next few days I watched as my phiran was brought to life. She did hard work and I could see that she was tired and had sore arms from using the sewing machine, but when I went to apologise she refused to accept. Soon the phiran was finished with zips, pockets, lining and all. After cutting away the stray strings and giving it a good iron she passed the garment to me to try on for the first time. With a big smile glued to my face she helped me to put the phiran over my jacket and then adjusted the fit, touched my shoulders, put her hands on my cheeks and then we shared a hug. "My son, my son," she said. The phiran was perfect.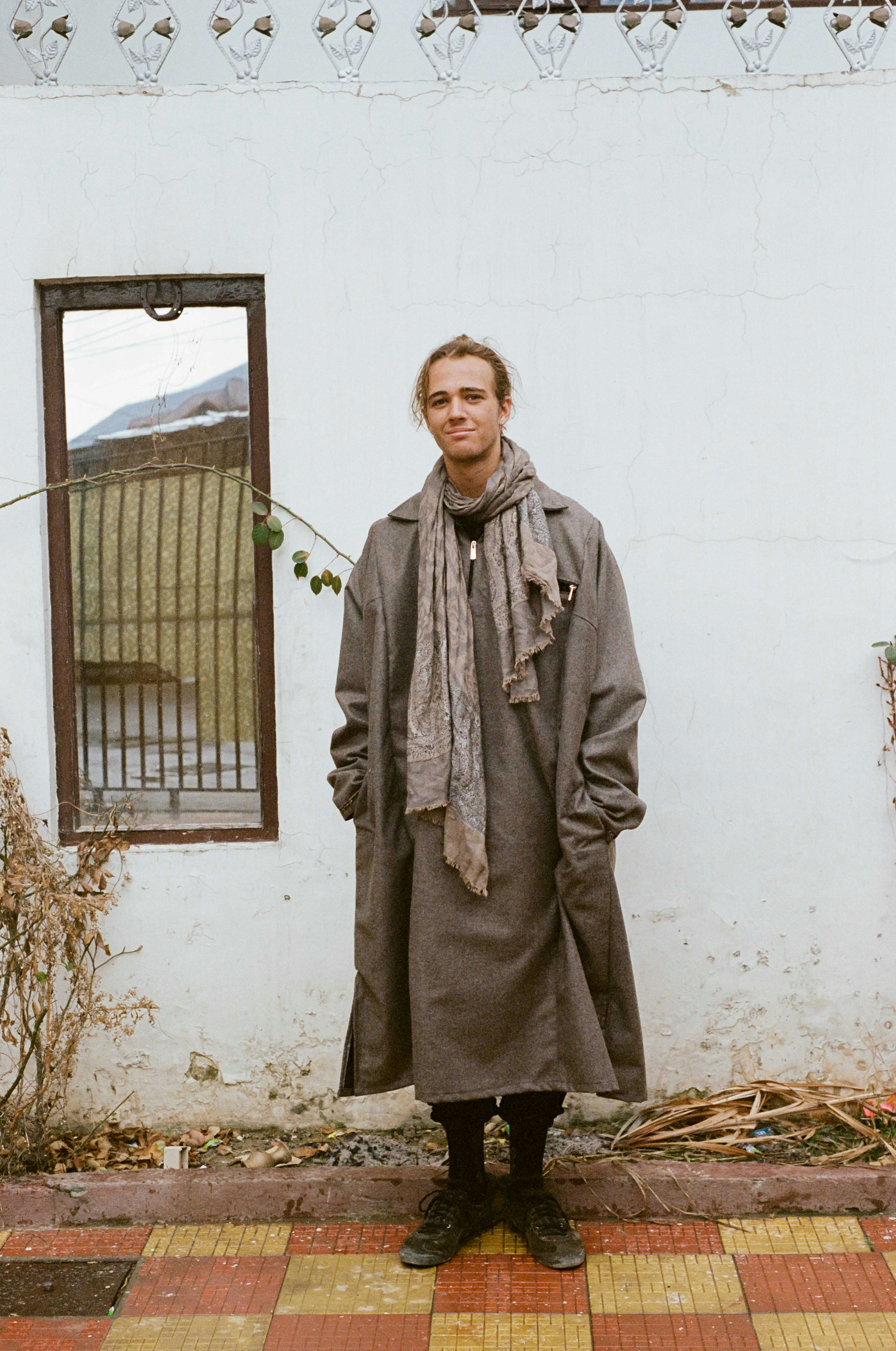 In retrospect, I can say with confidence that travelling to Kashmir has to be one of the most fulfilling, expanding and gratifying experiences of my life so far. I am thankful to every person that I met on that journey, as I was welcomed in ways that I will forever strive to reciprocate and I am grateful to have had an authentic insight into the culture and way of life there. It was like I met Shanu briefly back in 2017 for a reason, and it is hard to explain the strong bond that we made in such a short amount of time. We are 'brothers from another mothers' as he would say. I want to thank Sahil, Younis and family, Em, Tabassum and Shabnum, for their incredible hospitality and generosity. It is truly sad that Kashmir has been caught up in such hostile and violent political tension and I wish that sometime soon there will be peace in the valley and I am hoping to come back to visit my Kashmir family again soon once we can freely travel again. I barely scratched the surface of the place but it was a truly epic adventure that confirmed to me that the most fulfilling lessons and experiences in life come from being willing to step out of the comfort zone with an open mind. If there is something that you want to do, don't be scared to go into the unknown. Just go out there and do it, hey.